Isn't it just awesome what a little wood glue and some popsicle sticks can do?? Here's what I made last night. It's a little rabbit hutch for my Munchkins collection of plastic bunnies. It's the perfect place for a rabbit rendezvous. I also made her a new lop eared bunny out of polymer clay (another medium I **love** to work with), paint, and a coating of Mod Podge for durability:
Aw. Isn't he just the sweetest? I'm not really tooting my own horn (that just doesn't sound appropriate to me) when I say he's the sweetest....I'm saying I love lop eared bunnies in any form!! Love them.
Here are some of the lop's friends in the hutch. These guys, I did not make. I used some soft screening material to make this part of the hutch. The door also has a hinge on it, so you can swing it wide open and let the bunnies go crazy in the clover.
Lop's pretty happy, I'd say. So is my Munchkin. :-)
Here are the parties I linked up to: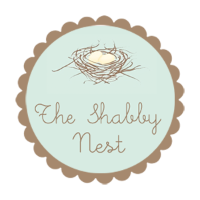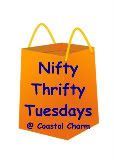 http://chiconashoestringdecorating.blogspot.com/2010/08/flaunt-it-friday-19.html