*Don't forget to link up to my weekly Marvelous Mess Party
.... one project from each party will be featured on my sidebar for a week!!*
We decorate our houses with wreaths for so many occasions, I though it would be fitting to make a Shamrock Wreath for St. Patty's day. :-)
I went with a four leafed clover, for luck, rather than a three.....because I just like the number four.
If you would like to make this very simple wreath here is a list of supplies you'll need:
Green Garden Twine
Foam Wreath
Green Floral Wire
Hot Glue
Jon Stewart
~Take the hot glue and attach an end of the twine to the foam wreath:
~Wrap it tightly around and around and around and around and around and around and around and around...........until you cover the whole wreath and then hot glue the end of the twine in place.
~Make a little loop out of twine and hot glue it to the back of the wreath (you'll use this to attach your wreath tot he wall, etc).
~Take a long piece of floral wire and begin threading it through an equally long piece of twine. Don't worry if it's tricky, Jon Stewart will help you.
~Shape it into a shamrock. Call upon the powers of Jon Stewart to aide you in this endeavor:
Thanks Jon!!!!
~Use an end piece of wire from the shamrock to make a stem and attach the base of the stem to the inner bottom of the wreath.
~Cut a little extra piece of wire to secure the top of the shamrock to the inner top of the wreath like this:
~That's it!! Now you've got a sweet little St. Patty's day wreath. :-)
I shared this project at these funky blog parties: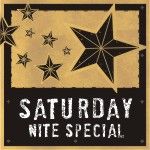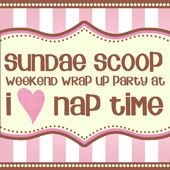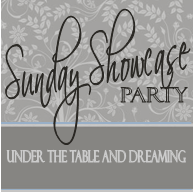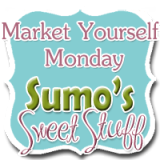 /s800/takealookbutton.png" />