My sister and I are big Steampunk fans.
We dressed in Steampunk for Halloween last year.....
And, I'm betting we'll do it again this year (though I do have an urge to do a Firefly outfit....but that's has some Steampunk style to it anyway).
So, anywho.... I made this for her for her birthday.
It's a plain picture frame with an printed image from the
Graphics Fairy
.
Then lots of fabric rosettes, vintage junky jewelry, lace trim froman old white skirt, and whole lotta hot glue later......and this is what I created. What do you think?
Funky, I know.
Funky, funky, funky.
You'll find this post linked up at many of the parties on my "Parties" tab above and also these parties here:
Between Naps On The Porch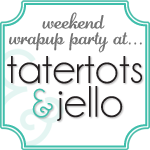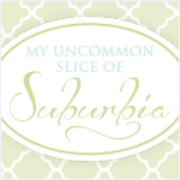 Now, here is my favorite from last weeks party:
What a lovely photo, too!
Don't forget to grab a "Featured" button from the sidebar.
Now, on to the party!!!